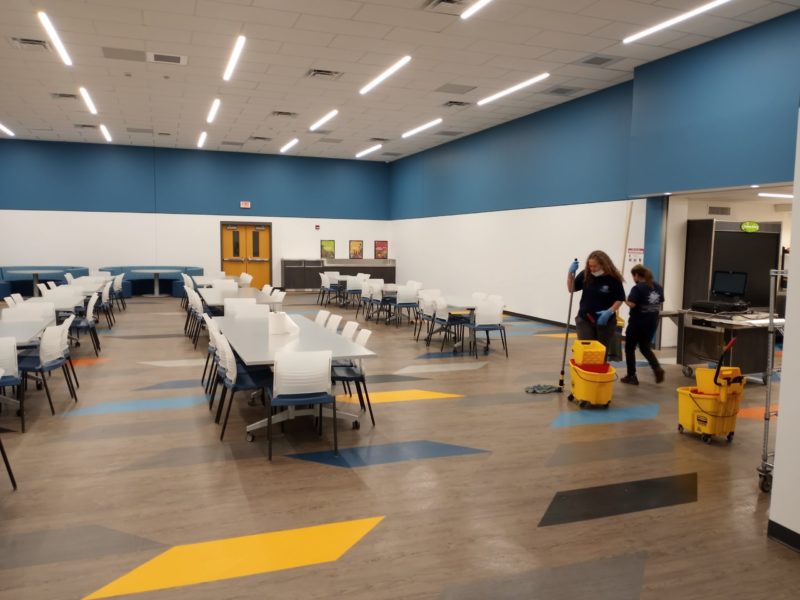 Here at J&R Cleaning Professional, we are committed to providing our community with the most effective janitorial maintenance and commercial cleaning services. If you own a business or manage a property, you know that keeping the premise clean is essential. Our goal is to provide your business a clean and satisfactory work environment for both your employees and customers.
We pride ourselves on our service and capabilities in keeping long lasting relationships with our clients. With that said, we proudly hold a 5-STAR rating on our reviews across all platforms. Please call us today or click below for a free estimate and consultation in Hackensack NJ, and surrounding areas.
J&R provides outstanding service in the commercial space! As a business owner I could always count on J&R to deliver exceptional service to my space. They know the cleaning space very well and always understood the assignment. I appreciate Ryan and his team for their honesty and great work ethic.
Ryan and his crew are personable, professional, accommodating and most importantly, ALWAYS in communication with us. Highly recommend to take advantage of J & R efficient service and great prices!
Needed some cleaning done and they were thorough, professional, responsive and honest. Highly recommended.
...Ryan came in and Took the time to explain to me exactly what they were going to clean. Ryan and staff were extremely professional, punctual, efficient and affordable. I highly recommend their services to anyone in need!
Ryan and his team are great! Very responsive, communicative and prompt. We are quite happy with the cleaning we received and have started recurring service. Value is great! Thanks again Ryan!
J&R was extremely efficient and detail oriented with cleaning my apartment when I moved out. I left it in not so great of shape but J&R put in the time and the work to ensure it was restored like new. Couldn't have asked for a better cleaning service.
Do you operate a warehouse in or around Carlstadt, NJ? If so, one way to optimize productivity and efficiency is to schedule regular warehouse cleaning service. With the help of our team at J & R Cleaning Professionals, you can be confident your warehouse runs smoothly. Warehouse Cleaning Boosts Safety, Which Boosts Productivity Cleaning and…
The Most Trusted Name In Cleaning
J&R Cleaning Professionals is one of the highest-rated and most trusted commercial cleaning services in New Jersey. We provide a safe, clean workspace for you and your customers through the consistent delivery of our first-class customer service and strict attention to detail.
Our services are a great resource for many companies, businesses, facilities, and industries to take advantage of such as: